Prof. Roberto Aringhieri
Professore/Professoressa associato/a
SSD: MAT/09 - ricerca operativa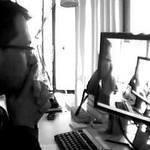 Contatti
011-670 6755
011-751 603
Dipartimento di Informatica, Corso Svizzera 185, Torino
Presso
Corso di Laurea in Matematica
Corso di Laurea in Matematica per la Finanza e l'Assicurazione
Scuola Universitaria Interdipartimentale in Scienze Strategiche (SUISS)
Dottorato in Informatica
Laurea triennale e Magistrale di Informatica
Curriculum vitae
Curriculum Vitae (0.2 MB)
Pubblicazioni
Tutti i miei prodotti della ricerca
Pubblicazioni selezionate
[from 2011]
Aringhieri, Roberto, Dell'Anna, Davide, Duma, Davide, Sonnessa, Michele (2018)
Evaluating the Dispatching Policies for a Regional Network of Emergency Departments Exploiting Health Care Big Data.
https://iris.unito.it/handle/2318/1655211
Duma, Davide, Aringhieri, Roberto (2018)
The Real Time Management of Operating Rooms.
https://iris.unito.it/handle/2318/1654504
Aringhieri, Roberto, Grosso, Andrea, Hosteins, Pierre*, Scatamacchia, Rosario (2018)
Polynomial and pseudo-polynomial time algorithms for different classes of the Distance Critical Node Problem.
https://iris.unito.it/handle/2318/1662827
Duma, Davide, Aringhieri, Roberto (2018)
The management of non-elective patients: shared vs. dedicated policies.
https://iris.unito.it/handle/2318/1662830
Aringhieri, Roberto, Duma, Davide, Fragnelli, Vito* (2018)
Modeling the rational behavior of individuals on an e-commerce system.
https://iris.unito.it/handle/2318/1662828
Aringhieri, Roberto, Bruglieri, Maurizio, Malucelli, Federico, Nonato, Maddalena (2018)
A special VRP arising in the optimization of waste disposal: a real case.
https://iris.unito.it/handle/2318/1596992
Aringhieri, Roberto, Duma, Davide, Grosso, Andrea, Hosteins, Pierre (2018)
Simple but effective heuristics for the 2-Constraint Bin Packing Problem.
https://iris.unito.it/handle/2318/1627345
Roberto Aringhieri, Davide Duma, Enrico Faccio (2018)
Ex post evaluation of an operating theatre.
https://iris.unito.it/handle/2318/1678181
Duma, Davide, Aringhieri, Roberto (2018)
An ad hoc process mining approach to discover patient paths of an Emergency Department.
https://iris.unito.it/handle/2318/1684425
Aringhieri, R , Bruni, M E , Khodaparasti, S , van Essen, J T (2017)
Emergency Medical Services and beyond: Addressing new challenges through a wide literature review.
https://iris.unito.it/handle/2318/1596991
Aringhieri, Roberto, Duma, Davide (2017)
Patient–Centred Objectives as an Alternative to Maximum Utilisation: Comparing Surgical Case Solutions.
https://iris.unito.it/handle/2318/1651535
Aringhieri, Roberto, Landa, Paolo, Mancini, Simona (2017)
A Hierarchical Multi-objective Optimisation Model for Bed Levelling and Patient Priority Maximisation.
https://iris.unito.it/handle/2318/1651538
Duma, Davide*, Aringhieri, Roberto (2017)
Mining the patient flow through an emergency department to deal with overcrowding.
https://iris.unito.it/handle/2318/1662826
Roberto Aringhieri, Vincent Knight, Honora Smith (2016)
ESI XXXI—OR applied to Health in a Modern World.
https://iris.unito.it/handle/2318/1559530
Aringhieri, Roberto, Grosso, Andrea, Hosteins, Pierre (2016)
A Genetic Algorithm for a class of Critical Node Problems.
https://iris.unito.it/handle/2318/1562070
Aringhieri, Roberto, Grosso, Andrea, Hosteins, Pierre, Scatamacchia, Rosario (2016)
A preliminary analysis of the Distance Based Critical Node Problem.
https://iris.unito.it/handle/2318/1614169
Aringhieri, Roberto, Dell', Anna, Davide, Duma, Davide, Sonnessa, Michele (2016)
Big Data supporting Public Health policies.
https://iris.unito.it/handle/2318/1624657
Aringhieri, Roberto, Grosso, Andrea, Hosteins, Pierre, Scatamacchia, Rosario (2016)
A General Evolutionary Framework for different classes of Critical Node Problems.
https://iris.unito.it/handle/2318/1583153
Aringhieri, Roberto, Knight, Vincent, Smith, Honora (2016)
ESI XXXI: OR applied to health in a modern world.
https://iris.unito.it/handle/2318/1596990
R Aringhieri, A Grosso, P Hosteins, R Scatamacchia (2016)
Local Search Metaheuristics for the Critical Node Problem.
https://iris.unito.it/handle/2318/1509060
Paolo Landa, Roberto Aringhieri, Patrick Soriano, Elena Tànfani, Angela Testi (2016)
A hybrid optimization algorithm for surgeries scheduling.
https://iris.unito.it/handle/2318/1546252
R Aringhieri, G Carello, D Morale (2016)
Supporting decision making to improve the performance of an Italian Emergency Medical Service.
https://iris.unito.it/handle/2318/139504
Addis, Bernardetta, Aringhieri, Roberto, Grosso, Andrea, Hosteins, Pierre (2016)
Hybrid constructive heuristics for the critical node problem.
https://iris.unito.it/handle/2318/1555950
Daniele Catanzaro, Roberto Aringhieri, Marco Di Summa, Raffaele Pesenti (2015)
A branch-price-and-cut algorithm for the minimum evolution problem.
https://iris.unito.it/handle/2318/1509014
Duma, Davide, Aringhieri, Roberto (2015)
An online optimization approach for the Real Time Management of operating rooms.
https://iris.unito.it/handle/2318/1532560
R Aringhieri, A Grosso, P Hosteins, R Scatamacchia (2015)
VNS solutions for the critical node problem.
https://iris.unito.it/handle/2318/155351
R Aringhieri, P Landa, E Tanfani (2015)
Assigning surgery cases to operating rooms: A vns approach for leveling ward beds occupancies.
https://iris.unito.it/handle/2318/155352
R Aringhieri, P Landa, P Soriano, E Tànfani, A Testi (2015)
A two level Metaheuristic for the Operating Room Scheduling and Assignment Problem.
https://iris.unito.it/handle/2318/155349
R Aringhieri, R Cordone, A Grosso (2015)
Construction and improvement algorithms for dispersion problems.
https://iris.unito.it/handle/2318/155343
R Aringhieri, D Duma (2015)
The optimization of a surgical clinical pathway.
https://iris.unito.it/handle/2318/156281
R Aringhieri, D Duma (2014)
A hybrid model for the analysis of a surgical pathway.
https://iris.unito.it/handle/2318/155350
Roberto Aringhieri, Elena Tanfani, Angela Testi (2013)
Operations Research for Health Care Delivery.
https://iris.unito.it/handle/2318/119034
Marco Guazzone, Cosimo Anglano, Roberto Aringhieri, Matteo Sereno (2013)
Distributed Coalition Formation in Energy-Aware Cloud Federations: A Game-Theoretic Approach (Extended Version).
https://iris.unito.it/handle/2318/141159
Bernardetta Addis, Roberto Aringhieri, Andrea Grosso, Maria Paola Scaparra (2012)
Models for Multi-Skilled Rostering in Health Care.
https://iris.unito.it/handle/2318/119036
Bernardetta Addis, Roberto Aringhieri, Giuliana Carello, Andrea Grosso, Francesco Maffioli (2012)
Workforce Management based on forecasted demand.
https://iris.unito.it/handle/2318/92292
Bernardetta Addis, Roberto Aringhieri, Elena Tanfani, Angela Testi (2012)
Clinical pathways: Insights from a multidisciplinary literature survey.
https://iris.unito.it/handle/2318/106599
Bernardetta Addis, Roberto Aringhieri, Marco Gribaudo, Andrea Grosso (2012)
A Hybrid Algorithm based on Gray Petri Net and Tabu Search for staffing Health Care Personnel.
https://iris.unito.it/handle/2318/117545
Bernardetta Addis, Roberto Aringhieri, Giuliana Carello, Marco Gribaudo, Andrea Grosso (2011)
Advanced workforce management in healthcare.
https://iris.unito.it/handle/2318/90764
Roberto Aringhieri, Angela Testi, Elena Tanfani, Paolo Landa, Patrick Soriano (2011)
A Two Level Metaheuristics for the Operating Room Planning Problem.
https://iris.unito.it/handle/2318/90765
Roberto Aringhieri, Angela Testi, Elena Tanfani, Paolo Landa, Patrick Soriano (2011)
Tabu Search Solutions for Operating Room Planning.
https://iris.unito.it/handle/2318/91073
Roberto Aringhieri, Elena Tanfani, Angela Testi (2011)
Patient-centered Healthcare Delivery.
https://iris.unito.it/handle/2318/93170
Roberto Aringhieri, Angela Testi, Elena Tanfani, Paolo Landa, Patrick Soriano (2011)
A Local Search Metaheuristic for Operating Room Planning and Scheduling.
https://iris.unito.it/handle/2318/93171
Bernardetta Addis, Roberto Aringhieri, Marco Gribaudo, Andrea grosso (2011)
Combining petri nets and metaheuristics for the optimal composition of medical teams.
https://iris.unito.it/handle/2318/90763
Roberto Aringhieri, Daniele Catanzaro, Marco Di Summa (2011)
Optimal solutions for the Balanced Minimum Evolution Problem.
https://iris.unito.it/handle/2318/86826
Roberto Aringhieri, Roberto Cordone (2011)
Comparing Local Search Metaheuristics for the Maximum Diversity Problem.
https://iris.unito.it/handle/2318/75442
Temi di ricerca
Bioinformatics
We have studied the problem of enumerating and counting chemical trees. First, we focused our attention to the alkane molecular family developing several enumeration algorithms. These algorithms face the problem of efficiently enumerates trees in a unique way. Then, we have addressed the problem of computing topological indices such as the Hyper-Wiener index for molecules in the alkanes family. A new algorithm having optimal linear computational complexity has been developed.
We are currently working on algorithms to estimate phylogenies using the Minimum Evolution principle through non-isomorphic phylogenetic enumeration.
Health Care Management
An Emergency Medical Service (EMS) system is a service providing pre-hospital (or out-of-hospital) acute care to patients with illnesses and injuries. A key factor for a successful treatment of an injury is the early response, i.e., the emergency services get to scene quickly.
In order to guarantee a good performance of the system, the critical resources must be carefully managed. The critical resources involved are the ambulances and the staff employed at the operation center.
We are currently working on methods and applications to efficiently manage those critical resources. We are using both optimization and simulation to find efficient location for ambulances and to efficiently compose teams working at the operation center.
We are also working on problems arising in the operating room planning
Combinatorial Optimization
We studied several optimization problems arising in the field of environmental planning such as the routing problem arising in the collection and disposal of special waste, the management and network planning of a district heating system with a combined heat and power plant and the powering of local energy system by incineration. Both exact and approximated solution approaches have been used.
We are also developing and studying metaheuristics algorithms for efficiently solving combinatorial optimization problems. We are particularly interested in comparing different approaches to highlight the behavior of different intensification and diversification strategies.
Ricevimento studenti
Su appuntamento presso il Dip. Di Informatica